Ex con (
[email protected]
@li€crµz.c0m) 03/12/10
.mp4 - 720 x 400 - 208 mb - 18:24 min.
Note: Site-failure - cumshot missing - 18:24 min. to download from a 21:56 min. clip.
This episode was really exciting for me. I met a guy online from prison Dmaien Michaels, he sent me pics and I saw that he was super hot and about to get out! So I agreed to meet him. I was very nervous, thinking I was gonna raped, robbed and worse, but I could tell by what he was writting that he was a sweetie. We met outside the facillity he was released from, where he jumped in my ride. We got some cuban food and went to a park to talk. We hit it off so I invited him back to my place to shower. He had nothing to wear after his shower so I told him to stay in his towel. What a great body he had. Sitting on the couch he starts rubbing my hip, which really turned me on. Things got crazy hot and after I sucked his dick, he fucked me real good. Enjoy!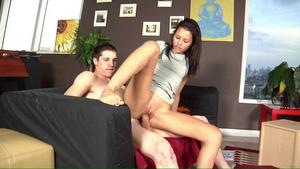 http://dfiles.eu/files/igborbkd5