Not sure what you mean by several download buttons.
I use open load to download
a couple of dozen
porn scenes and TV episodes every day.
I only click on the download button on the top left corner.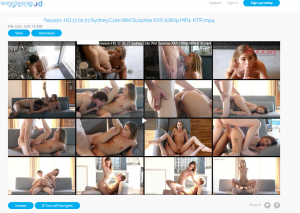 Then it gives me a big blue FREE DOWNLOAD button in the center of the page, replacing the screenshot, and it has a 5 seconds countdown in it.
Once the countdown ends, it turns into Free Download Click to Continue.
Click on it.
Now it will say Free Download Click to Start.
Click on it and it will start.